Here at the Moonstone we encourage our customers and friends to tell us what their top ten favorite books are. We call it Maddy's List in honor of Kerry and Dusty, family friends from Denver who own a dog called Maddy. Maddy likes books. Not to read them but to eat them. The Boy on the Wooden Box, his latest victim, is shown here in her jaws. Maddy does have good taste though because it was a New York Times Bestseller.
So what follows is a list of our friends and customer's favorite books.
To start the process here is my list:
Peter's Favorite Books
1. The sacred writing of your religious faith, whatever that book may be. It might be the Analects of Confucius, the Tanakh, Words of Gandhi or the Holy Bible.
2 & 3. The Moral Compass and the Book of Virtues by William Bennett  
4. Pathfinders and Passages  Gail Sheehy
5. Across America by Peter Jenkins
 6. & 7. Boy Scout Handbook and Fieldbook.
8. Walden and Other Writings by Henry David Thoreau
9. Tuesdays With Morrie: An Old Man, A Young Man and Life's Great Lesson by Mitch Albom.
10. A River Runs Through It by Norman McClean.
_______________________________________________________________
Mary's Favorite Books
Mary Brumbaugh, a friend of The Moonstone Bookstore has submitted her list of favorite books. They are as follows:
#1 'Old Mrs. Harris' from 'Obscure Destinies' by Willa Cather
#2 'Exodus' by Leon Uris
#3 'To Kill a Mockingbird' by Harper Lee
#4 'Rise and Fall of the Third Reich' by       William L. Shirer
#5 '7 Men Who Rule the World from the Grave' by David Breese
#6 Bible
#7 'Lord of the Flies' by William Golding
#8 'MacBeth' by William Shakespeare
#9 'Killing the Rising Sun' by Bill O'Reilly
#10 Anything about Ancient Egypt that I find
She also includes a note that her list is:
A work in progress. Next week it could change. ?
Thank you Mary!
_______________________________________________________________
Bob's Favorite Books
Bob Beardslee, the chairman of the board of The Moonstone Bookstore and Emporium, and an author is his own right, has submitted his ten favorite books. They are:
Adventures in Friendship by David Grayson
Adventures in Contentment by David Grayson
Adventures in Solitude by David Grayson
Under My Elm by David Grayson
Kontiki by Thor Heyerdahl
Celebrated Jumping Frog by Mark Twain
A Lantern In Her Hand by Bess Streeter Aldridge
Spring Came on Forever by Bess Streeter Aldridge
Oh Pioneers by Willa Cather
Obscure Destinies by Willa Cather
A Lost Lady by Willa Cather
Sherlock Holmes – Hounds of Baskerville by Sir Arthur Conan Doyle.
Any book by Louis L'Amour
Thank you Bob!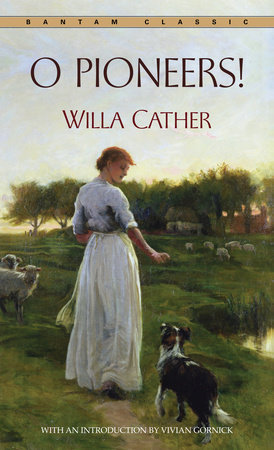 _______________________________________________________________